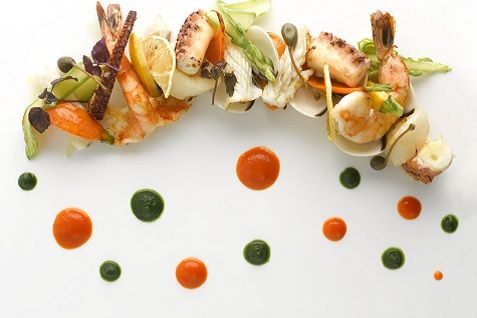 CLASSIC ITALIAN NUANCES, MODERN INFLUENCES
Delight your senses at LaBrezza with classic Italian nuances cuisine with modern influences amidst tranquil surroundings. From refined à la carte gastronomic delights to handmade pastas and pizzas, served with fine Italian wines, LaBrezza is an ideal choice for a casual lunch or an intimate evening.
AN EPICUREAN JOURNEY OF ITALIAN CHEESES
Exclusively from 15th September to 15th October, LaBrezza pays tribute to Italy with a 5-course degustation journey featuring cheeses from some of the nation's oldest regions. Crafted with utmost care under the most ideal conditions, these cheeses were selected from one of Italy's premier cheese refiners.
THE ART OF PLATING
POACHED LOBSTER
Lunch (Monday to Friday):

12:00PM - 3:00PM

Dinner (Monday to Sunday):

7:00PM - 10:00PM

Prosecco Brunch (Saturday & Sunday):

12:00PM - 3:00PM

A la Carte Menu (Daily):

12:00PM - 10:00PM