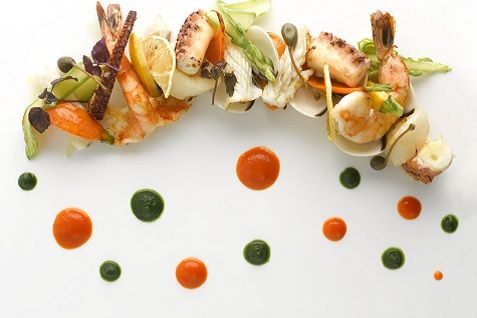 CLASSIC ITALIAN NUANCES, MODERN INFLUENCES
Delight your senses at LaBrezza with classic Italian nuances cuisine with modern influences amidst tranquil surroundings. From refined à la carte gastronomic delights to handmade pastas and pizzas, served with fine Italian wines, LaBrezza is an ideal choice for a casual lunch or an intimate evening.
FESTIVE 2016 AT THE ST. REGIS SINGAPORE
Embrace the season of joy and good tidings with friends and family and indulge in a myriad of epuicurean indulgences from Christmas Eve to Christmas Day, New Year's Eve to New Year's Day at Brasserie Les Saveurs, LaBrezza, and Yan Ting. Your festive experience awaits.
THE ART OF PLATING
POACHED LOBSTER
Lunch (Monday to Friday):

12:00PM - 3:00PM

Dinner (Monday to Sunday):

7:00PM - 10:00PM

Prosecco Brunch (Saturday & Sunday):

12:00PM - 3:00PM

A la Carte Menu (Daily):

12:00PM - 10:00PM